Car Wash Services Available in Utica Area
3 Touchless Bays and 1 Soft Foam
We Have Expanded! So No Waiting!!!
3 Automatic Touchless Bays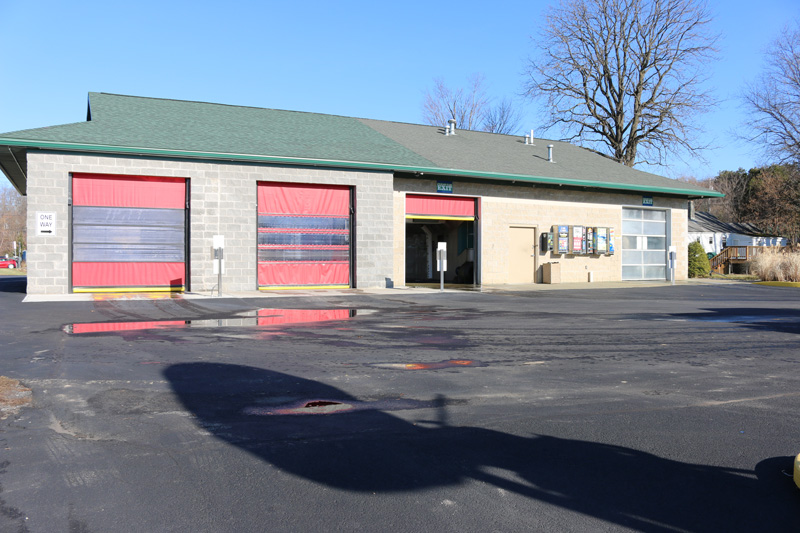 Plus 1 Soft Cloth Foam Bay
Here at Typhoon Washworld we offer a fully automatic carwash system that you won't find anywhere else. Our touchless self-service car wash is fast, thorough, won't damage your car, and is even environmentally friendly!
Our system has a number of different options and can be customized to your car needs. If you want a simple, basic wash, just go with the "Monsoon." If, on the other hand, you need to really power wash your vehicle and want it to shine, go with the "Typhoon" level! It's the complete package and even includes the LAVA Curtain feature that gives you that hand carwash look and touch—the exterior will be so shiny people will swear you just bought a brand new car.
Our Carwash Levels
Print Wash Levels
Download Wash Levels
In addition to our automatic carwash services, we are also a full service carwash offering a number of other options.
Other Services
Free Wash Bar
NEW – Complimentary Glass Cleaner, Tire Cleaner, Interior Fragrance, Rug beater

Rug Beater
NEW – The rug beater is the best way to get the dirt off your floor mats! Use it during the wet summer months to keep mud from building up in your car, and give it a try during the winter when snow threatens to make a mess of things.
Vacuums
Once you've taken care of the exterior, it's time to get the interior of your car clean! We have eight Typhoon Turbo Vacuums on site that will suck away any dirt and debris on your floorboards, seats, and any other space! All of our vacuums accept Credit Cards.
Vending Machines
Forget a vital car care product? No problem! We have vending machines stocked with a number of basic products that will help keep your vehicles running and looking great.
Free Air
As always, we offer free air to all of our customers. Keep your tires inflated to the proper pressure to get the best gas mileage possible, plus you can use it to blow out the vents, too.
What's better than taking advantage of our many great services? Getting them at a discount! Join our coupon club to receive regular coupon emails from us as well as updates on our new services and other exciting news.